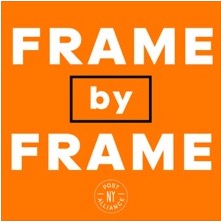 As movie-going audiences choose more often to view their entertainment  on the smaller screens of home theaters, tablets and phones, movies like GEMINI MAN  directed by Ang Lee and shot in 4K resolution, at 120 frames per second, for 3-D projection are intentionally built to create a hyper real immersive experience that will incentivize audiences to experience films on a big screen in a large theater with a crowd and participate in  vital communal catharsis.
For the filmmakers, the choice to work in this format was on almost every level a technological experiment. For the post-production team especially, the format became a valuable testing ground for every aspect of media exchange along the pipeline.
In this episode, I sat down with GEMINI MAN's Picture editor, Tim Squyres, 3D Digital Intermediate Supervisor,Derek  Schweithart , First Assistant Editor, Andrew Leven and Associate Producer and Post-Production Supervisor, Jennifer Lane to talk about  why this pioneering format required that they construct their own mobile lab to process the media and how they believe the format ultimately supports better storytelling. 
Frame By Frame is presented by Post New York Alliance because it's how you finish that counts.
This episode marks the beginning of a new series exploring innovations in post-production and the vanguard film professionals in New York that are  leading the way.